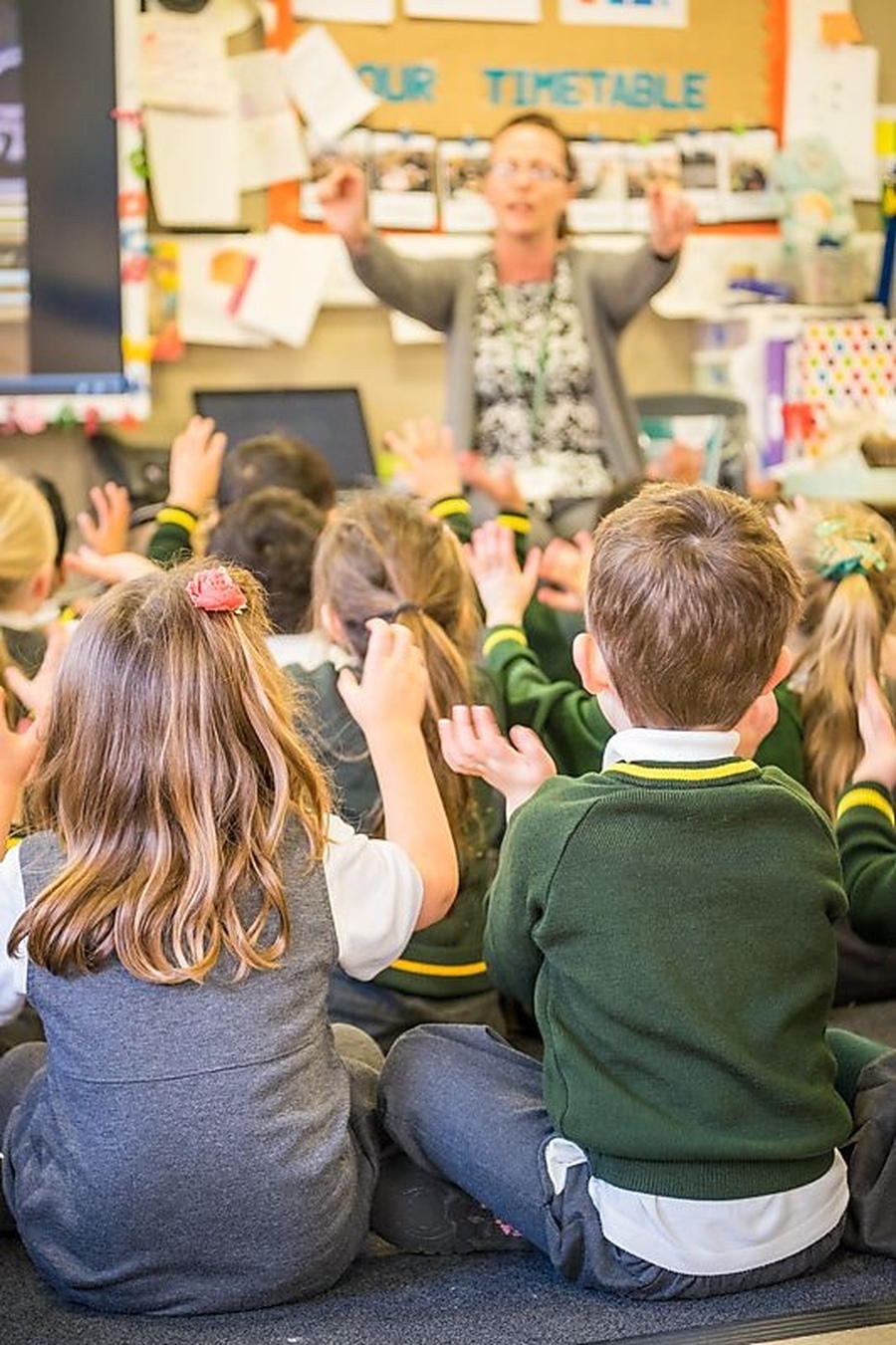 TEACHING SCHOOL ALLIANCE
Teaching Schools work collaboratively with other schools to improve the education system. Elmridge Primary School became one of the first 100 schools to be appointed as a Teaching School, in 2011. This designation, granted to Outstanding schools, follows the Government White Paper (2010) which set out the principles of a self-improving school system to be led and facilitated through Teaching Schools.
As a Cohort 1 Teaching School Elmridge is delighted that it successfully under went its 4th Year Teaching School Review and has been successfully redesignated, July 2015.
Elmridge gained its Teaching School status as a 'multi-teaching school alliance' with St Chads CofE, in Oldham. Both Elmridge and St Chads have teaching school status and work in a collaborative manner, sharing a vision "Give, Gain, Grow".
There is a growing network of outstanding teaching school alliances, driving significant improvement in schools, across the country.
A Teaching School's role is to:-
lead the development of a school-led ITT system, through School Direct and in some cases seeking full accreditation as an ITT provider

lead peer-to-peer professional and leadership development

identify and develop leadership potential

provide support for other schools

designate and broker Specialist Leaders of Education (SLEs)

engage in research and development
Elmridge has a growing network of strategic and alliance partners that support a range of projects and initiatives designed to support its role as a Teaching School, this includes Trafford's Local Education Authority
Further information on Teaching Schools is available: